Self-Help Blog update: Note to Members: We Love You
Updates from the Self-Help Shares blog
In this season of hearts and flowers, we're sending lots of love to our members at Self-Help Credit Union and Self-Help Federal Credit Union. Together, we're nearly 150,000 strong in seven states around the nation. Here are love notes to just a *tiny* sample of the members who inspire us and help make our mission possible through the work they do every day.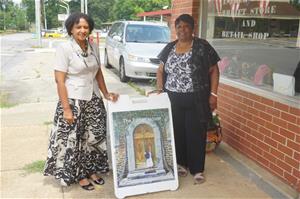 Staff and Volunteers at Esther House Ministries
Esther House Ministries helps women who are facing economic difficulties by providing shelter, counseling, help with employment, and financial education. A Self-Help loan to Harvest Word Ministries, the parent organization located in Zebulon, NC, was the beginning of a strong community relationship spanning 20 years.
Read more »
---
Recent Articles:
Black History Spotlight: The Scottsboro Boys' 45-Year Struggle for Justice
New Research, Green Tips and Green Salad: Self-Help's Week in the News
Government Shutdown Loans for Furloughed Federal Employees
Dr. King's Dream: Address Economic Injustice
"Improving as a Credit Union, Building a Better World"