Self-Help Blog update: Announcing Self-Help Credit Union's 2019 Scholars
Updates from the Self-Help Shares blog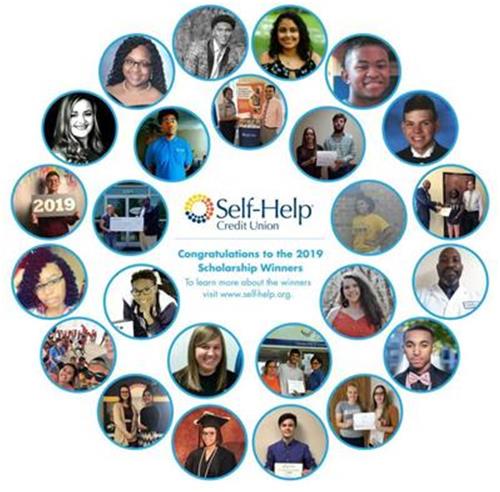 They have all kinds of aspirations, from helping people with disabilities to video editing and singing. They come from many different locations in Florida, North Carolina, South Carolina and Virginia. All of them have a proven record of service or leadership in their communities. And each of them received $1,000 from Self-Help Credit Union as they pursue vocational school or college.
Congratulations, Self-Help Scholars! Here are this year's winners:
Candida Alas-Ortega - South Asheville, NC
Candida will attend Barry University to receive her Associate of Science, and then transfer to UNC-Charlotte. She will study biology, and pre-medicine. Her goals are to attend optometry school and open her own practice.
<...
Read more »
---
Recent Articles:
Editorial in Washington Examiner: "Don't Gut Payday Loan Protections"
A New Charlotte Branch, Testimony in D.C. and More: Our Latest News
Our 2018 Annual Report: Stories of Faith, Growth & Impact
ABC Center Ushers in Entrepreneurs and New Services in East Durham
Scholarships, a New Charlotte Branch and Boosting Kids' Nutrition