Self-Help Blog update: A Legacy for the People: 17 Years of Service to West Oakland
Updates from the Self-Help Shares blog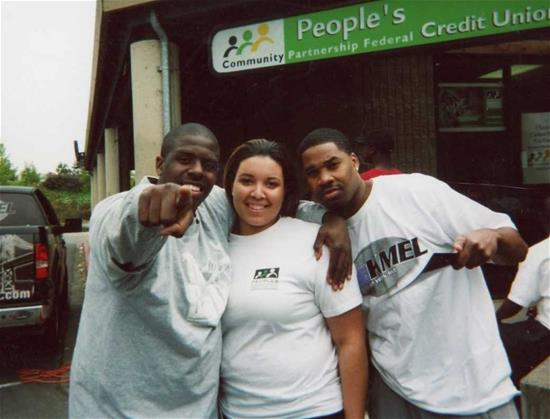 Seventeen years ago, this November, marks a big day in West Oakland—the inception of People's Community Partnership Federal Credit Union. People's was the first and only affordable financial institution in West Oakland in over 40 years. Our latest legacy video tells the story of People's—now part of Self-Help Federal—a story of true labor of love and activism to build economic power in Oakland's low-income neighborhoods.
People's was established by a grassroots organizing campaign led and supported by area residents and local community organizations. The credit union was designed to give low-income Oakland residents a safe and affordable place to cash their checks, park their money, build credit and safely get a loan.
At the time, the community was concerned that payday loans and check cashing fees were draining too much money from residents, including those on public assistance, who had no neighborhood bank. Fifty percent of residents had no bank account, and alternative financial operators filled that void.
Over the years, West Oakland had experienced many changes, mostly driven by shifts in transportation, de-industrialization, city planning and development. West Oakland was once a thriving and diverse community—and 7th Street, where the former People's still operates—was its main hub for local restaurants, bars and Oakland's blues scene. Unfortunately, projects like the Cypress freeway and BART (Bay Area Rapid Transit) bifurcated West Oakland—affecting commercial and residential viability on 7th street. These and other changes led to retail moving out of the area, resulting in under-investment and a weakened infrastructure.
The vision for People's was a sign of hope for West Oakland that brought a practical alternative for financial services. Yet its purpose was more than just banking—it was an anchor institution. As Alton Wilson, West Oakland native, former board member and volunteer said, "We needed this banking institution to survive, to have hope that we can still raise our families to live in West Oakland."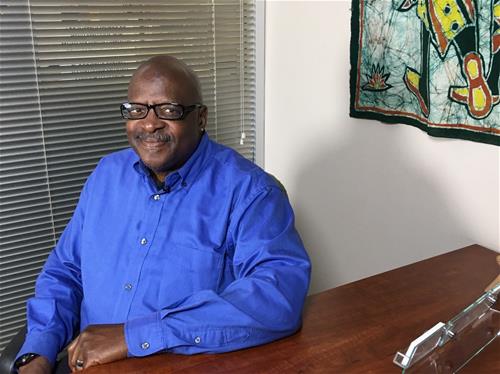 Alton Wilson - member, former Board member and dedicated volunteer for People's.
People's opened its doors to the public in March 2001, and served as a community connector, an educator, and a local service provider. It tailored its products, services, and programs to truly meet the needs of its local residents. It made people feel included, and appreciated and those sentiments were reciprocated.
One such product is called Fresh Start—a credit building loan that functions like a savings product and helps borrowers build or rebuild their credit scores. A 2016 study of the Fresh Start product found that over seventy percent of its borrowers improved their credit scores. People's also started a legacy of providing critical services, like operating a Volunteer Income Tax Assistance (VITA) site that offers free tax preparation services. Since 2003, they have prepared over 6,000 tax returns, generating approximately $8 million in refunds for community residents. The Fresh Start product and VITA services are still offered by Self-Help Federal Credit Union today.
Representative Barbara Lee, who was an early supporter of People's, beautifully summarized its legacy and impact,
"Through credit unions, we can do a heck of a lot in the community, for community development and community empowerment. I think that's what this is about, it's for individual wealth accumulation, individual understanding of financial literacy, so that they can take care of their families, send their kids to school, [and] start a small business. But it's also a way to make sure the community is empowered to become economically viable."
While People's merged with Self-Help Federal Credit Union in 2008, it's legacy lives on today. Watch our short documentary to learn more about People's and get to know the amazing people who created it, and continue to benefit from its legacy and impact.
Read more »
---
Recent Articles:
How to Help Hurricane Florence Victims
Credit Union Resources for Members Affected by Hurricane Florence
New Charter School Brings Opportunity to an Underserved District
Self-Help Interns Made the Summer Brighter
Self-Help's John Herrera Honored for "Changing the South"