Self-Help Blog update: How to Help Hurricane Florence Victims
Updates from the Self-Help Shares blog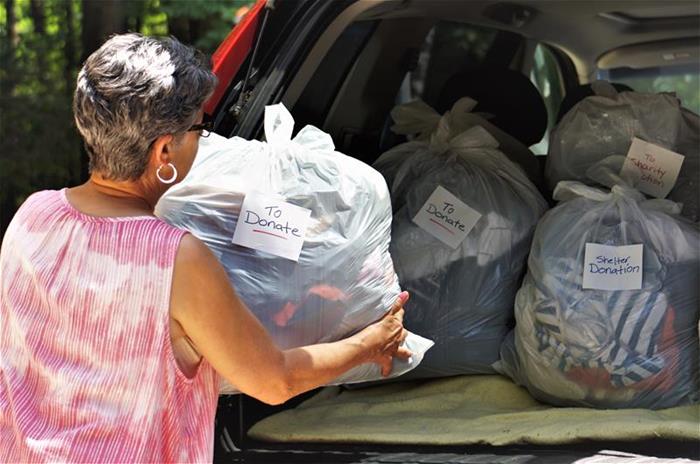 It is heartening to see how many groups have quickly mobilized to help victims of Hurricane Florence. Below we have compiled a quick reference list of resources for donating to reputable groups.
Self-Help members affected by the storm: you can find information on how to access our services here.
Get Information:
Donate Money:
Donate Food or Supplies for People in Shelters:
Food Bank of Eastern & Central NC: Food donations are accepted at Food Bank distribution centers in Durham, Raleigh, New Bern, Greenville, Sandhills/Southern Pines and Wilmington - or online via the Virtual Food Drive.
The most needed items for disaster relief are:
- High-protein canned meals with pop-top cans (ravioli, soups, spaghetti)
- Paper goods and products (paper towels/plates/cups/napkins, plastic utensils)
- Diapers
- Hygiene products (shampoo, soap, toothpaste, toothbrushes, hand sanitizer, etc.)
- Single serving meals that do not require refrigeration or cooking/meals ready to eat
- Single serving snacks such as raisins & granola bars
- Peanut Butter
- Cleaning supplies and disinfectant wipes
A Just Florence Recovery: A Just Florence Recovery is collecting donations of supplies for Florence victims currently in shelters. The most needed items are: solar lights, toilet paper, paper towel, hand sanitizer stands and sanitizer, pillows, cots, air mattresses, ice packs, generators, carry bags, quart size Ziploc bags.
SUPPLY DRIVE DROP-OFF LOCATIONS (NC Triangle area):
County

Drop off Site

Location Address

Hours for drop off

Wake County

APRI/NC AFL-CIO

1408 Hillsborough Street, Raleigh NC 27601

12pm-4pm Monday thru Friday

Chapel Hill

Zog's Pool Bar

108 1/2 Henderson St
Chapel Hill, NC 27514

3pm-11pm

Durham

Fruit Warehouse

305 S Dillard St, Durham, NC 27701

Staffed from 10-6pm Monday thru Thursday, 2-6 pm Sunday drop off

Durham

Durham Food Coop

1111 W Chapel Hill St, Durham, NC 27701

5:00-9:00pm Saturday, Sunday 9:00 AM-9:00 PM

Diaper Bank of North Carolina: Drop off contributions of diapers, wipes, and sanitary pads at the bank's headquarters at 1311 East Club Blvd. Durham NC 27704.

Read more »

---
Recent Articles:
Credit Union Resources for Members Affected by Hurricane Florence
New Charter School Brings Opportunity to an Underserved District
Self-Help Interns Made the Summer Brighter
Self-Help's John Herrera Honored for "Changing the South"
Homeownership Education in Wilson, NC