Self-Help Blog update: "Improving as a Credit Union, Building a Better World"
Updates from the Self-Help Shares blog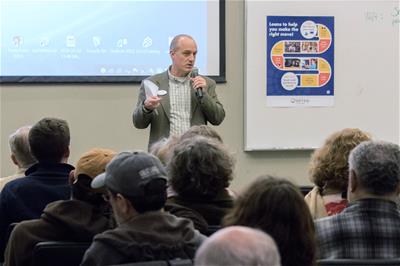 Randy speaking at our 2018 annual meeting.
A Message from our President, Randy Chambers
The word "awesome" gets over-used, but we at Self-Help Credit Union are truly in awe of our members and partners. Not only do you make our work possible, you teach us and inspire us. Working side-by-side with you in 2018, we expanded our services and moved forward in creating more economic opportunity in more locations.
This past year we learned a lot about the compassion and resilience of our members and staff, as many in our service areas faced terrible disasters. In the Carolinas, thousands of families continue to suffer from damage, displacement and unemployment resulting from Hurricane Florence...
Read more »
Happy new year to all our members and friends!
Self-Help's most popular blog posts in 2018 reflect both the hardships and victories our communities experienced this year. It's a tribute to your volunteer spirit that one of our most popular posts was aimed at helping victims of Hurricane Florence. Other stories covered happier news, like the growth of small businesses, a new branch in Rocky Mount and Self-Help's expanded service in South Carolina.
To stay up-to-date in 2019, be sure to subscribe to our blog and other news. Meanwhile, we hope you enjoy these stories from the past year.
10. Self-Help's John Herrera Honored for "Changing the South." John Herrera, Self-Help Cu's Sen...
Read more »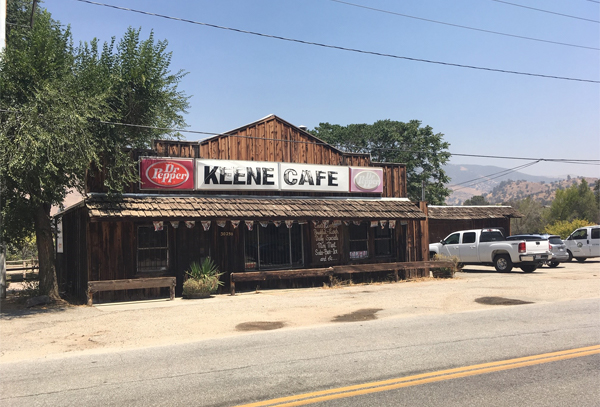 I first met our editor and videographer, Joseph Hernandez, at the Keene Café in Keene, California. It was a convenient meeting spot on the way to the Cesar Chavez Monument and Villa La Paz, both nearby. There we laid the foundation for what was to become "Kern Central Credit Union: A Legacy of Serving Workers in the Fields." In creating this video we knew we wanted to cover not only the history of Kern Central Credit Union, but also the Farm Workers Credit Union that merged with Kern in 1995.
Kern Central Credit Union was formed in 1974 for the employees of the Kern County Refinery and employer groups within a 25-mile radius. Not long after, it expanded its field of membership to serve individu...
Read more »
"Let Your Faith be Greater than Your Fear"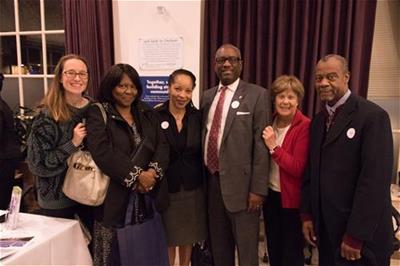 Self-Help staff and members pause for a photo during the 2018 annual meeting.
Last week more than 100 members and supporters joined staff for the Self-Help Credit Union annual meeting – the best Self-Help CU annual meeting in our entire history.
Okay, maybe we say that every year. But this year was ex...
Read more »
Enjoy an Affordable Holiday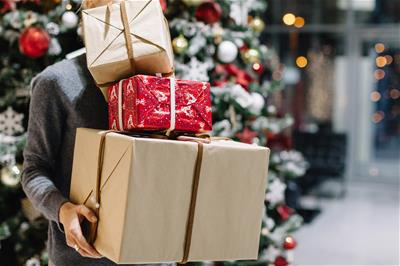 'Tis the season when we're bombarded with enticements to spend extra money, presumably to have happy holidays. The truth is that overspending can make for a very unhappy new year.
A few simple actions can help avoid giving your wallet a nasty holiday hangover. We've culled the Internet for advice on managing holiday spending, and here we share just a few favorite tips with you:
Don't just set a budget; keep a daily record.

The number one tip on holiday spending is to set a budget, but it's easy to "forget&r...
Read more »
---
Recent Articles:
Welcome to Two Credit Unions in South Carolina
Choice Community: A Tight-Knit Credit Union Family
A Legacy for the People: 17 Years of Service to West Oakland
How to Help Hurricane Florence Victims
Credit Union Resources for Members Affected by Hurricane Florence