Self-Help Blog update: Black History Spotlight: The Scottsboro Boys' 45-Year Struggle for Justice
Updates from the Self-Help Shares blog
From the beginning, Self-Help's mission has been closely tied to the civil rights movement as we seek to expand economic opportunity for underserved communities. In honor of Black History Month, we remember many achievements by black leaders and innovators, and we also pay tribute to those who have fought for justice.
This week we have a guest post from Charlene Crowell, Communications Deputy Director for our affiliate, the Center for Responsible Lending. Charlene has been with CRL for 10 years, and during that time she also has been a regular columnist for the National Newspaper Publishers Association (NNPA), a trade association of more than 200 African-American-owned community newspapers across the U.S.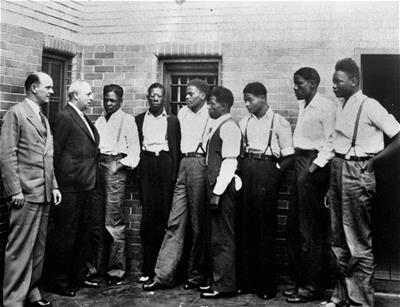 Read more »
---
Recent Articles:
New Research, Green Tips and Green Salad: Self-Help's Week in the News
Government Shutdown Loans for Furloughed Federal Employees
Dr. King's Dream: Address Economic Injustice
"Improving as a Credit Union, Building a Better World"
Our Top 10 Stories in 2018